Energy Innovation in China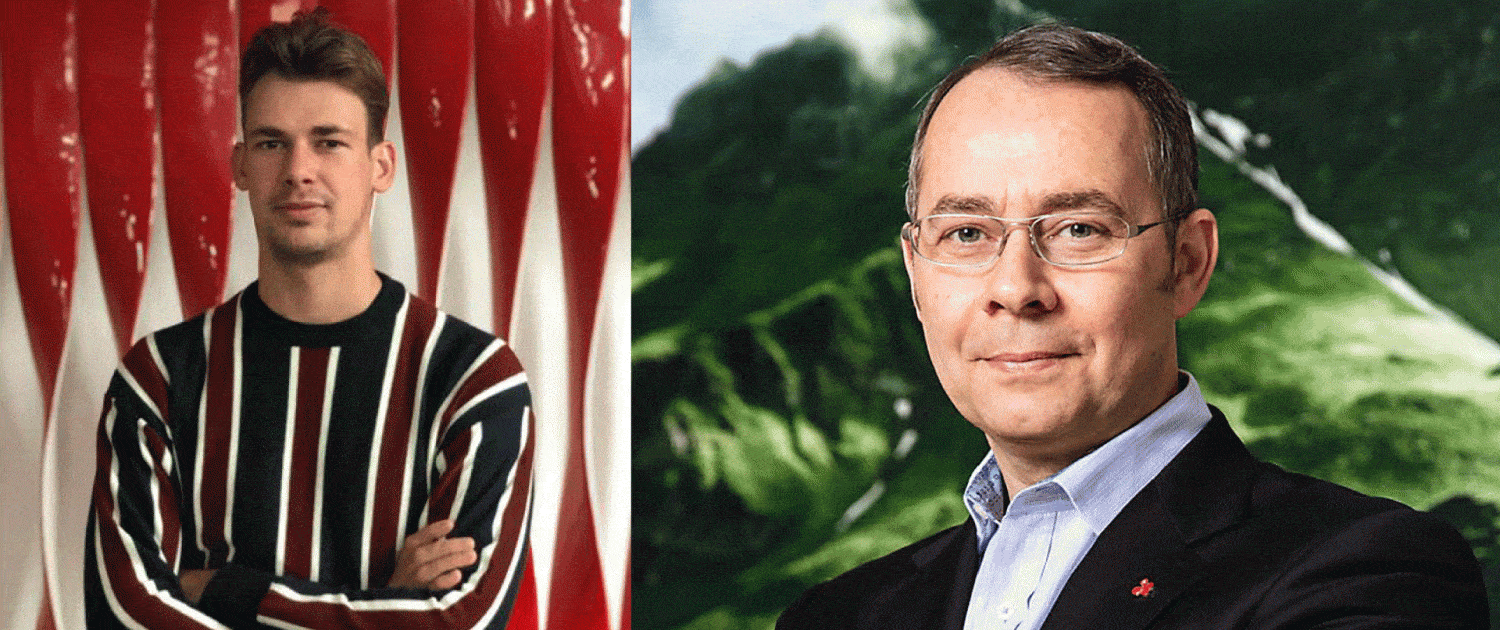 Swissnex China
General overview
China is both the world's biggest clean energy investor and the world's largest CO2 emitter. It is on track to becoming the world's renewable energy superpower: China is the world's largest producer, exporter and installer of solar panels, wind turbines, batteries and electric vehicles.
Even though renewable energy investments declined from $122 billion in 2017 to $86 billion in 2018, China still has by far the largest capacity. It also has a clear lead in terms of the underlying technology, with well over 150,000 renewable energy patents as of 2016, 29% of the global total. The next closest country is the U.S., which had a little over 100,000 patents, with Japan and the E.U. having close to 75,000 patents each.
The share of non-fossil fuels in China's total electricity mix is on course to hit 32-34% in 2020. With increasing demand, China added about 40 GW of solar and 40 GW of coal in 2019. There is a lot of room for renewable energy, since coal's share in China's primary energy mix was still 58% in 2018 and electricity demand keeps growing.
Mobility
The Chinese automobile market is the world's biggest with more electric vehicles sold than in the rest of the world combined. In 2018, the country's electric vehicle (EV) sales soared 62% to 1.26 million units, according to the China Association of Automobile Manufacturers. They are powered by over 1 million EV charging stations.
In 2019, China decreased its subsidies for battery powered EVs and started committing resources to the development of fuel-cell vehicles. These efforts received a high-profile push by the vice-chairman of China's national advisory body for policy-making Wan Gang, who envisions the establishment of a "hydrogen society" in the future.
The focus will be on buses, of which there are five times more long-distance buses for every city-bus in China. In 2019, EV sales plunged due to lower subsidies. So, the government decided that there will be no subsidy cuts in 2020.
By 2030, Beijing plans to have one million fuel-cell vehicles on the road. More than $17 billion worth of announced investments will flow into the industry in China through 2023, according to Bloomberg New Energy Finance. "In China, there are a lot of companies putting resources in to focus on this industry," said Toliver Ma, auto analyst at Guotai Junan Securities. "There are still technological obstacles to overcome to scale the usage. It will be a while."
Great Wall Motor, FAW, BYD and Yutong Bus are all making hydrogen energy and fuel cell vehicles a focus. Beiqi Motor signed an agreement with hydrogen fuel-cell engine manufacturer Beijing SinoHytec and electricity generation company SPIC Hydrogen Energy Development to produce 1,000 fuel-cell buses and build hydrogen stations by 2022.
Grid
Before continuing to expand the capacity of renewable energy, there is an obstacle to overcome: In 2016, 33% of the wind and 20% of the solar power generated in the northwest regions were curtailed or unused. This was partly due to lack of transmission to reach the demand. Another issue, with renewable energy in general, is that supply and demand do not peak at the same time. The first problem has to be tackled by improved ultra-high-voltage electricity transmission and smarter grids. The second can be solved by new ways to store energy.
China's cumulative energy storage capacity is projected to skyrocket from 489 MWs or 843 MW-hours in 2017 to 12.5 GWs or 32.1 GW-hours in 2024. This will be made possible by cumulative capex investments of $10 billion into energy storage, about 14% of the global total by 2024. This represents a 25-fold increase in the installed base. It is thereby set to become the leading energy storage market in the Asia-Pacific region according to Wood Mackenzie Power & Renewables. Policy incentives and government research grants will be the main drivers behind China's rapid growth in storage deployments. State Grid Corporation of China, a state-owned utility, has deployed 83% of grid-connected FTM pilot projects in 2018.
Renewables
In 2017, China installed a record 53 GW of solar power, 55% of the global total which gave it the highest solar power capacity globally. In fact, China reached a total solar capacity of 205 GW at the beginning of 2020, in line with its plans. By 2030, capacity will reach 1,000 GW. The Chinese government is targeting 80 GW of solar installations per annum from 2020 to 2030. The increase in capacity will be fuelled by efficiency gains and most importantly cheaper production prices: Some 344 Chinese cities were found to have solar systems producing energy at lower prices than the grid, without any subsidies, according to research published in the journal Nature Energy.
China is also the country with the by far largest wind power market. In 2019 it has installed an additional capacity of 26 GW which account for around 45% of global capacity additions. In the same year the country reached the 210 GW cumulative installations mark. China installed more new offshore wind power than any other country in the world and is expected to focus on offshore projects in coming years: In the beginning of 2021 it will end subsidies for new onshore wind power projects. Industry executives said subsidies for solar power plants could also be cut and eliminated soon due to declining costs. With mounting international pressure to cut emissions, China will continue to add large wind power capacities of around 20 GW each year during the forecast period and reach 450 GW by the end of 2030.
Sino-Swiss Energy Innovation Forum 2020
swissnex China and Swiss Engineering, supported by the Swiss Federal Office of Energy and Presence Switzerland, are announcing the first Sino-Swiss Energy Innovation Forum (SSEIF 2020). This forum will take place in Shanghai from May 23 to 25, 2020 during the Pujiang Innovation Forum, a highest-level innovation conference where Switzerland will be featured as the Country of Honor by the Chinese government. Participants from the academy, government, and private sector including startups from Switzerland and China will meet to exchange mobility, electricity grid and renewables. The 3-day program will also include site visits to the Tesla Gigafactory 3 and a manufacturer of solar-cells or wind-turbines. More details: www.sseiforum.org
Marvin Grass, Junior Project Manager Energy Innovation, swissnex China
Dr. Felix Moesner, Science Consul & CEO, swissnex China
References
https://www.statista.com/statistics/267233/renewable-energy-capacity-worldwide-by-country/
https://www.forbes.com/sites/dominicdudley/2019/01/11/china-renewable-energy-superpower/#771b0a28745a
https://about.bnef.com/blog/clean-energy-investment-in-developing-nations-slumps-as-financing-in-china-slows/
http://www.xinhuanet.com/english/2019-12/08/c_138614078.htm
https://www.scmp.com/business/markets/article/3017470/when-chinas-father-evs-starts-talking-hydrogen-vehicles-analysts
https://www.greentechmedia.com/articles/read/analysts-chinas-energy-storage-market-to-skyrocket-by-2024
https://www.brinknews.com/china-and-india-lead-the-global-solar-energy-rush/
https://edition.cnn.com/2019/08/15/business/china-solar-electricity-scli-intl/index.html
https://wwindea.org/blog/2019/02/25/wind-power-capacity-worldwide-reaches-600-gw-539-gw-added-in-2018/
https://www.reuters.com/article/us-china-windpower/china-to-end-subsidies-for-onshore-wind-power-by-2021-idUSKCN1SU0M1
https://www.power-technology.com/comment/global-wind-power-market-expected-to-approach-125bn-by-2030/
https://www.pv-magazine.com/2020/01/22/china-will-add-35-38-gw-of-solar-this-year/
https://technode.com/2020/01/13/minister-miao-wei-no-subsidy-cut/
https://energeiaplus.com/wp-content/uploads/2020/02/Blog_Swissnex-China.gif
1080
1920
energeiaplus
/wp-content/uploads/2018/02/Energeia-Plus-2018.svg
energeiaplus
2020-02-10 10:40:43
2020-02-10 10:40:43
Energy Innovation in China