Ice: keeping energy in cold storage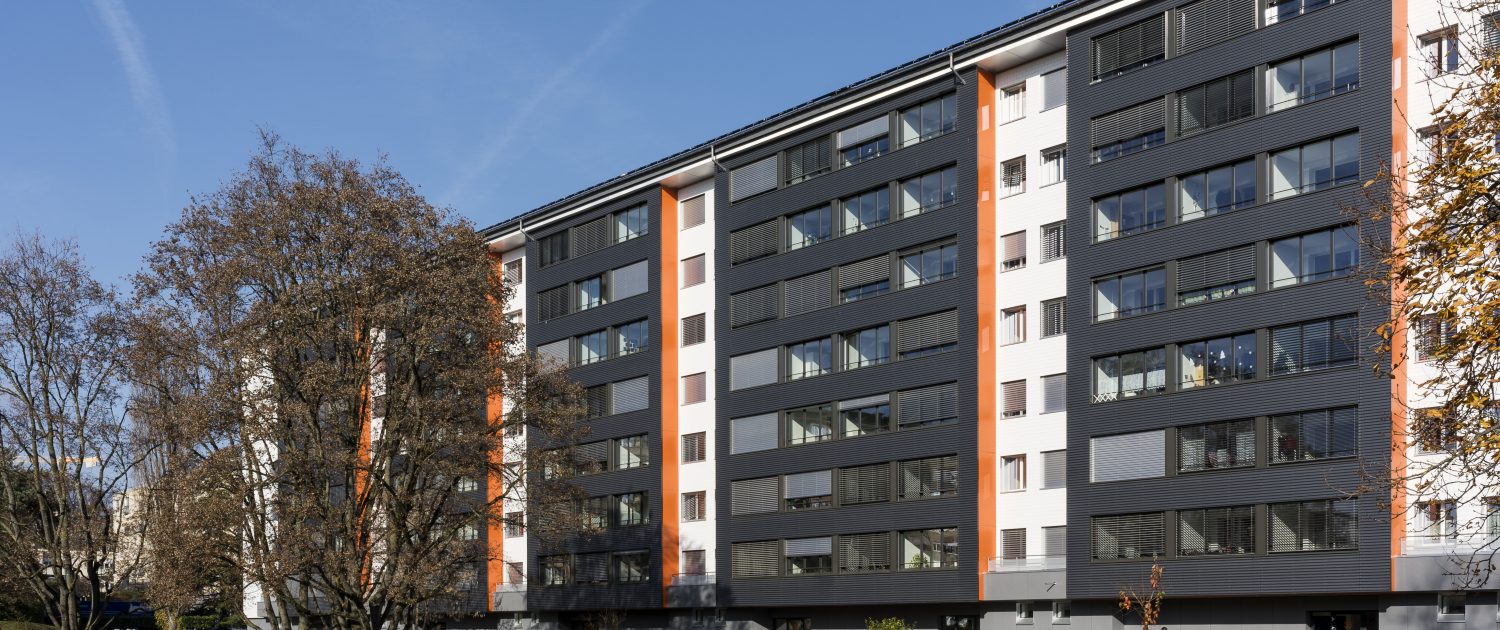 Guillaume Mégevand
A heating system that combines heat pumps, ice batteries and solar thermal roofing has been installed in a 1950s residential development. Solar energy now provides 76% of the energy used for heating and domestic hot water.
Buildings account for almost half the energy consumed in Switzerland, and many boilers are currently oil-fired. In a context of energy transition, in which the aim is to reduce dependency on fossil fuels and make buildings more energy-efficient, the renovation of two 8-storey apartment buildings in Geneva is leading the way. These buildings consumed too much energy, mainly for heating (using oil), and were radically refurbished in 2014 to improve their efficiency and sustainability. The energy used to heat them and provide hot water is now mainly of solar origin (76%), with the rest coming from a heat pump (19%) and from a gas boiler that produces additional heat during very cold periods (5%).
Given the intermittent nature of solar energy, this project presented a real challenge. However, the "IceSol" system, developed by the Valais company Energie Solaire SA, provides the 273 apartments with energy all the year round, at any time of the day or night, whatever the weather conditions.
Read the full article and more about Cleantech in Switzerland on http://www.swisscleantechreport.ch/ or in the mobile app with additional content:

Text: © Swiss Cleantech Report 2017
Image: © Guillaume Mégevand
PS: For more information about energy projects that are supported by SFOE, visit our website where you find specialised articles and an online map.
https://energeiaplus.com/wp-content/uploads/2017/07/la-cigale-hd.jpg
4757
7127
energeiaplus
/wp-content/uploads/2018/02/Energeia-Plus-2018.svg
energeiaplus
2017-07-20 09:27:43
2017-08-09 09:14:40
Ice: keeping energy in cold storage