CROSSDat – An open energy data platform for Switzerland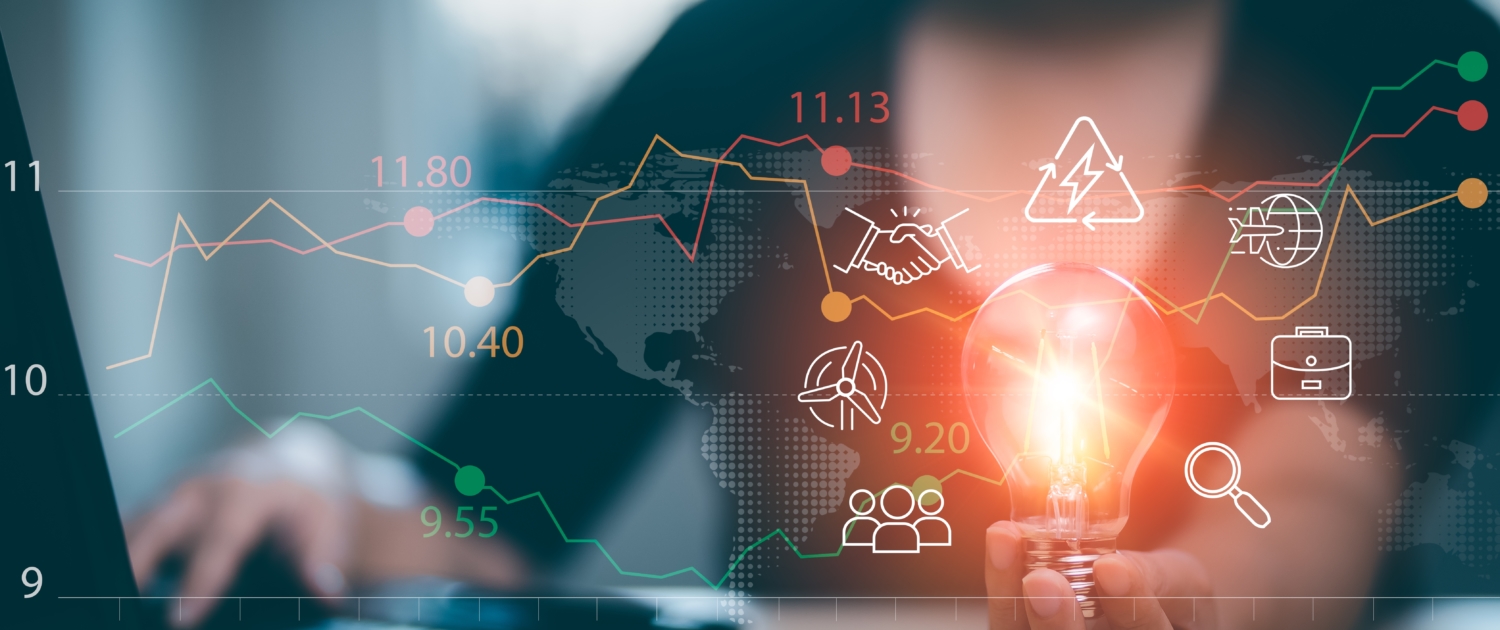 shutterstock
How much energy do buildings consume per canton, per municipality? How big is the heating demand? How much electricity did Switzerland consume yesterday? How many Smart Meters are installed per municipality? In terms of data freely available on the energy sector – so called Open Energy Data -, Switzerland has a lot of catching up to do compared to other countries. Why is that? What are the obstacles?
CROSSDat is part of the CROSS activity. CROSS was created to harmonize assumptions and scenarios among the four consortia from the first SWEET call for proposals. Since assumptions and scenarios build on data, CROSSDat is an essential component of CROSS and therefore also of SWEET.
While the Swiss Federal Office of Energy (SFOE) has just published a first of its kind study on the state of play of open energy data and its obstacles in the energy industry, CROSSDat is a platform built for sharing research data and energy system models. It is trying to push open data and coordination in the energy research community.
Energeiaplus spoke with Lucas Tochtermann from the Digital Innovation Office of the Swiss Federal Office of Energy (SFOE) and Adriana Marcucci – she is coordinating the CROSS-Activities.
Energeiaplus: Currently there is no public up-to-date official data on electricity consumption in Switzerland. Is this a typical example of the situation of available data and information for energy in Switzerland, Adriana Marcucci?
Adriana Marcucci: Yes, that's exactly the case, data exists somewhere, sometimes it is even public but it is either not published or difficult to find. Very often data is only exchanged bilaterally and that is very inefficient. This isn't a problem only regarding energy industry, also research-related data is not always publicly available. Energy scientist, unfortunately, spend a lot of time looking for data. I'm certain many PhD students (I speak from experience) spend long hours looking for data… the irony is that we all look for very similar data. Just imagine how much time and resources we could save!
Lucas Tochtermann:  The situation Adriana Marcucci describes sounds very familiar to me. We support Hackathons in order to push Digital Innovation in the energy industry. There, participants spend lots of time searching for relevant data, understanding its meaning, understanding its structure, aggregating and homogenising it from various sources and making it plausible. Unfortunately, this happens time and again. Hence, motivated innovators and creative minds spend much resources finding and cleansing data but not innovating. What a waste, economically speaking.
So where are the biggest obstacles to getting reliable data?
Adriana Marcucci: I believe the problem isn't the reliability of the data because there lots of high-quality data, especially from the government. The obstacle resides on finding the data and understanding it. One doesn't know where to look for the data or not always the right description comes with it, for example, sometimes units are omitted or the contact person is missing. The first problem, findability, is due to the very high fragmentation (many data platforms and providers) and the lack of an energy dedicated platform, in Switzerland, at least. The second problem, transparency, derives from the lack of standards for metadata and actual data provision: What is the right format, how to deal with new versions, what should we include in the metadata.
Lucas Tochtermann: Again, this is exactly what we concluded with our study on the state of play of Open Energy Data in Switzerland. While the source(s) of open government data are very accessible, other data remains poorly findable. SFOE gathered feedback from Digital Innovators at Hackathons and other projects on how to ameliorate the situation. A central platform, good data descriptions, easy understandable data models and structures as well as easy access are key solutions approaches. Hence, in order to provide a quick fix, SFOE built a most viable product (MVP) of an open energy data cadastre. The idea was to have an overview how open energy data is distributed and about its availability. Unfortunately, we found that a big part of the cadastre's content is fed by government data only. Data provisioning from the energy industry itself, especially from utilities, is basically inexistent. Not surprisingly, the Swiss media recently found out the same contemplating on the current energy situation. We have to do something about this poor situation. Fast.
So, a lot of data in public interest is not publicly available. Where do you see the biggest challenges?
Adriana Marcucci: In my opinion, we face two main challenges. First, distrust in the use of open data due to unfair competition or lack of appropriate acknowledgment. Second, the fear to spend a lot of time and resources on making and maintaining open data, due to time consuming procedures or the costs of making large data sets open and accessible in the long-term.
Lucas Tochtermann: Based on our analysis (see SFOE's Open Energy Data Schweiz report), we face a toxic cocktail! At the moment, it is a mixture of a lack of incentives for the energy companies, an unclear legal mandate to the industry and/or the SFOE and an often misinterpreted legal framework regarding data protection. That slows down the publication of data that is in the interest of the public; and it slows down digitalisation. It is a situation unbearable for Switzerland and innovation culture. In contrast, European countries and other Swiss sectors, such as the transport industry, actually show how it could be done. They give the Swiss Energy Sector a blinding example.
Is there a lack of awareness in Switzerland that publicly accessible data brings added value? Or, to put it in other words, does scepticism about the misuse of data prevail?
Adriana Marcucci: I think that by now, given the enormous impact that data has on our daily life, we are all aware of the added value of making data publicly accessible. Just imagine the corona crisis without the daily statistics. Open data practices are slowly becoming a predominant standard, in research, at least. But we need to get the ball rolling. If the federal offices and the research community make their data openly accessible and transparent, it sets an example for the rest of society to follow.
Lucas Tochtermann: Well, for at least 5 to 10 years, the federal government sets an example for the industry. We are pushing Open Government Data, accelerating on our data management and bringing it to the public. The private sector profits from it each and every day, developing products, making good profits. Now, with regard to the looming energy crisis, it is time for the private sector (utilities) to step up and give something back to the people. Currently, the government is not able to assess the simplest but immensely important information like the actual energy consumption. This must change; soon. Also, regulation must help here and play a major role as the subsidiary system obviously could not provide what the people of Switzerland were and are looking for.
What else did you find out in the "Open Energy Data Schweiz" study?
Lucas Tochtermann: As stressed before, digitisation and digital innovation depend on the good availability of data. Switzerland has a lot to catch up with. That is also why the Federal Council proposed a national data hub, providing a lot of data, automizing processes, providing standardized APIs, something not common in the energy sector. The data hub will constitute a leap for digitalisation in the energy sector, but it will take time. Further, a very next step would be to know the differences between Switzerland and the best-in-class countries with regard to publicly available data sets. Subsequently, the legal framework for increasing transparency in the sector and for the data providers must be clear. The works on an energy data dashboard of SFOE could reveal such needed rules. Also, the development of a guideline by SFOE will help in this regard. In the future, it could be desirable to have a central platform where data users can find relevant energy industry data.
What potential do you see in CROSSDat?
Adriana Marcucci: We started with the idea of creating (yet another) data hub.
However, as I said before, one of the main problems is fragmentation and the lack of a platform dedicated to energy. We, therefore, decided to develop CROSSDat as a platform providing unified access to energy data but allowing data providers to continue using their preferred data management system. If they do not have their own one yet, they can, of course, use ours. The second problem I mentioned before is the lack of standards and governance. And in CROSSDat we have put a lot of emphasis on standards for metadata, data provision, and defining a clear governance so that the rights and duties of data owners and users are clearly established.
I don't think we are solving all the problems, CROSSDat still has a long way to go. But I think we are moving in the right direction to overcome distrust and to reduce the time and resources needed to make energy data open. Collaborating and discussing with the Swiss Federal Office of Energy, has also proven extremely valuable to establish a useful and, hopefully, long-lasting open energy data culture.
The CROSSDat platform is part of CROSS. What else does CROSS stand for?
CROSS (CooRdination Of Scenarios for SWEET) is a joint activity of the four consortia DeCarbCH, EDGE, PATHFNDR and SURE, supported by the SWEET programme. This activity was created to ensure comparability and increase credibility of the results from the four consortia. We do that by defining common storylines, harmonising model inputs, and by making data (inputs, outputs) openly available in CROSSDat.
Interview: Brigitte Mader, Kommunikation, Bundesamt für Energie
shutterstock: Stock-Foto ID: 2101431109; Tapati Rinchumrus
https://energeiaplus.com/wp-content/uploads/2022/10/c6159bee-scaled.jpg
1707
2560
energeiaplus
/wp-content/uploads/2018/02/Energeia-Plus-2018.svg
energeiaplus
2022-10-31 10:13:55
2022-10-31 15:18:00
CROSSDat – An open energy data platform for Switzerland